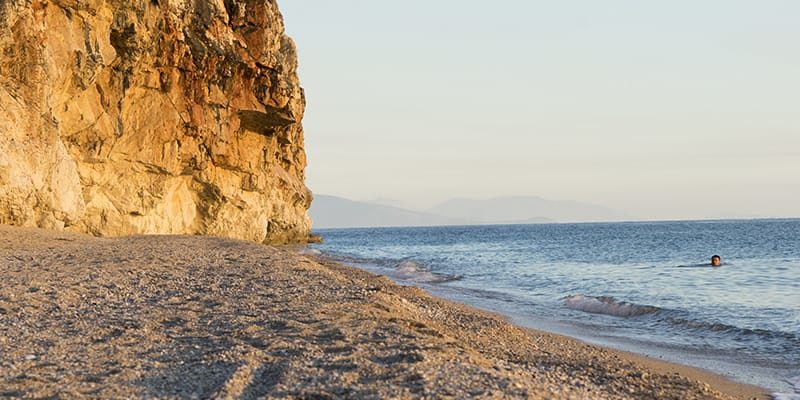 Albania: "I don't want Gjipe to become a place I cannot afford to visit."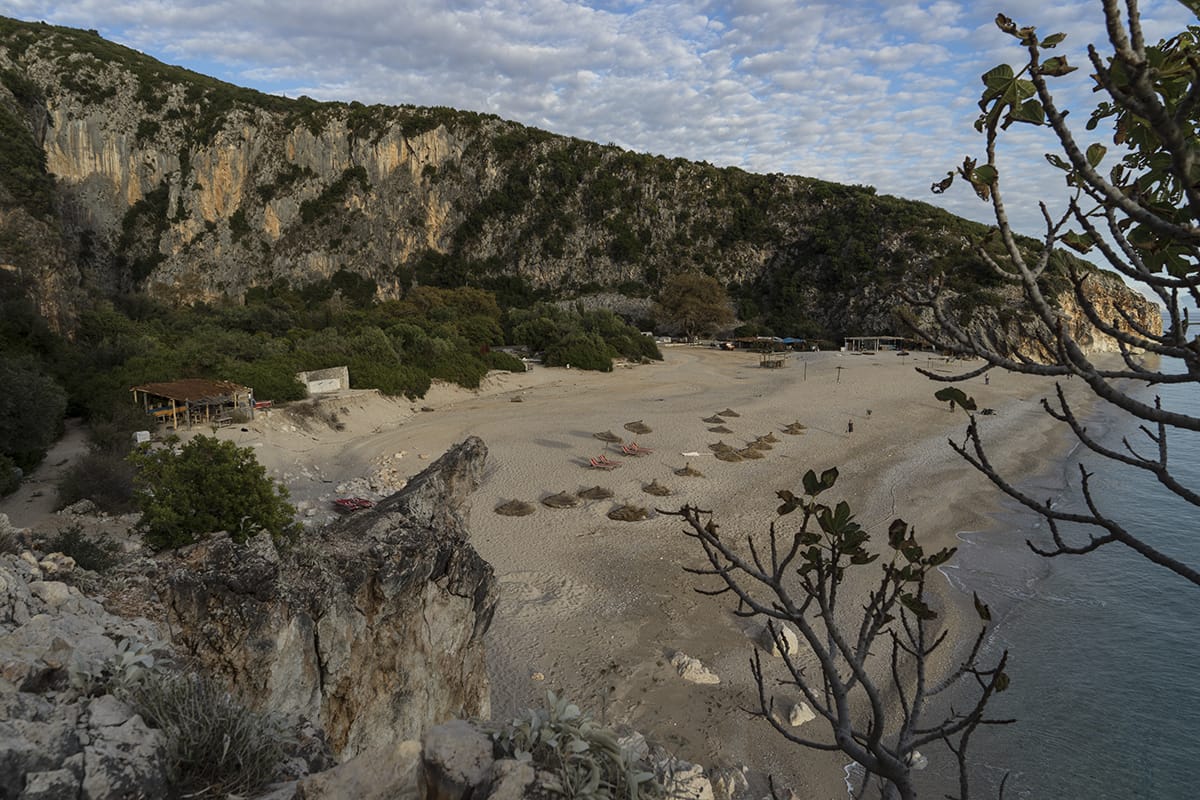 105 km from the Greek border, 212 km from Tirana, 72 km from Vlorë and additional 2 km of dirt road you need in order to reach an almost pristine place known as Gjipe Beach at the Albanian seacoast. The difficult approach makes this two hundred meters of sand hidden between the vertical cliffs of a canyon, a place mostly visited by rock-climbers, bikers, fishermen and more adventurous tourists.
This beach used to be a military base and this could be one of the reasons that might have protected Gjipe from being constructed. In the camping behind the beach there are several signs asking the guests to keep the place free of garbage and not to waste too much water.
There is water from wells, electricity from solar panels and enjoyable shadow from the olives and oranges. Local people say they don't want Gjipe to become a place they cannot afford to visit. "Would you pay a 20 euro fee to enter this beach?". They are afraid that the government would "take care" of the area and start building.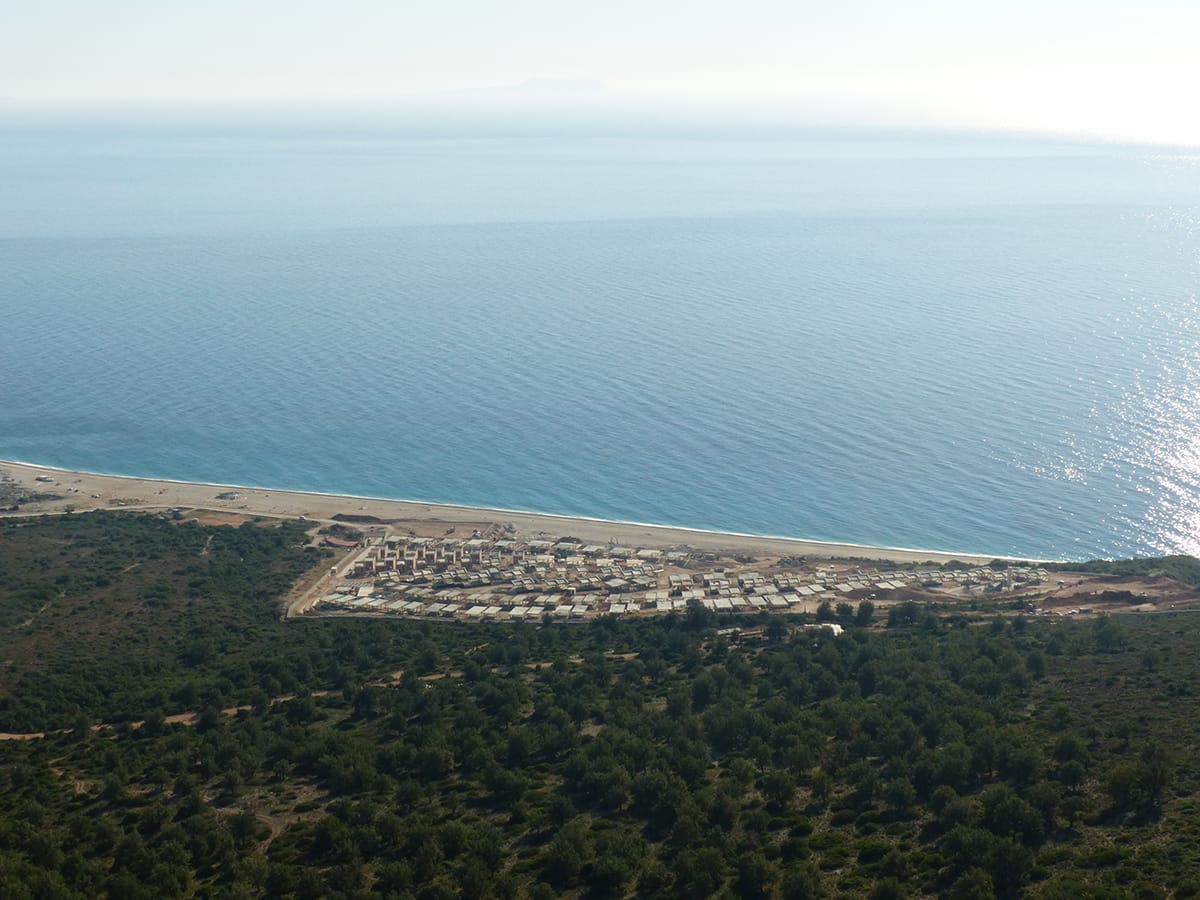 At the Albanian Riviera the construction boom started a few years ago. Crystal-clear water and low cost are some of the slogans used to attract foreign tourists. Vlorë, Himarë and Palasë have suffered direct consequences and their traditional houses and local businesses are buried under five floor buildings with empty apartments. "Last year it was worse. Vlorë looked like Baghdad", mentioned a worker at a mobile phone shop.
In October the season has almost ended and the workers at the camping are packing the reed umbrellas for next year. The government has built new electricity pylons recently. The bunkers from the time of dictator Enver Hoxha along the dirt road remind us how durable can concrete structures be. Is it the inaccessible road the one that preserves Gjipe, or the local people? Anyway walking two kilometers down and two kilometers up with your backpack contributes to the protection of the beach.