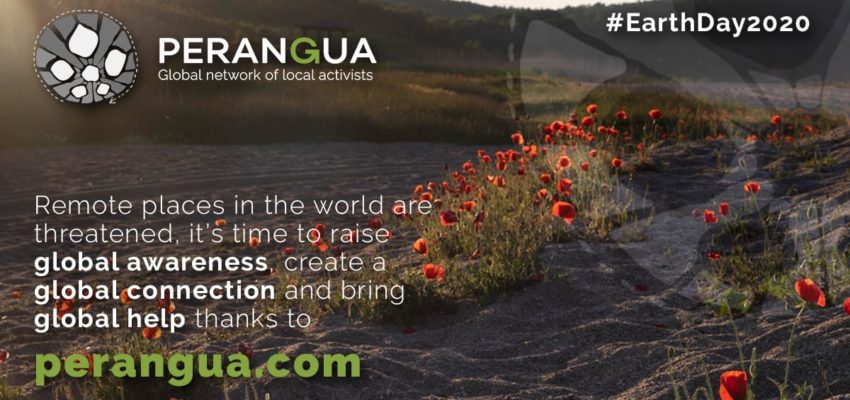 Happy 50th Anniversary of Earth Day!
More than ever, we need joint efforts to overcome the health, social, economic and environmental crises our world is facing. We require a bottom-up approach to achieve tangible success towards a more sustainable future. That's why in the last months two new initiatives were born: REWILD Institute – experienced and dedicated researchers and conservationists with the vision of healthy ecosystems, healthy wildlife and a healthy society PERANGUA – a global network aiming to facilitate the success of environmental campaigns by creating a powerful tool for activists and volunteers We will work together for:
a society, politics and economy that live and work hand in hand with nature and the environment
raising awareness about what every single one of us can contribute to a healthy environment and a healthy society
"Never doubt that a small group of thoughtfully committed citizens can change the world. Indeed, it's the only thing that ever has" — Margaret Mead, anthropologist
Join us in our visions!
PERANGUA Website
REWILD Institute Website
PERANGUA FB Page
REWILD Institute FB Page